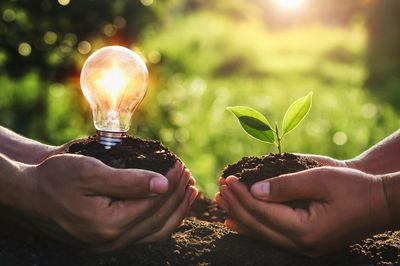 We are intensively developing our skills and competences in order to realise the full potential of Data and Artificial Intelligence (AI) methods, in the field of food and agriculture.
To this purpose, we have joined our efforts and started AI and Data Accelerator (KIDA) initiative.
Together with scientists, AI users, IT experts and other members of the project we aim to cross institutionally contribute to solving food and agricultural challenges.
KIDA initiative is a part of the AI strategy of the Federal Government and strengthens agri-food research in Germany.
Our vision was formulated from the perspective of professional users. Accordingly, it focuses on the employees of the institutions:
"In 2025+ I will have relevant skills in the areas of AI and data to successfully work on my tasks and research questions. I will have the necessary resources to further develop and advance my skills in the methods relevant to my work.
I exchange ideas, knowledge and methods with colleagues from my and other institutions.
I have a good overview of data sets and AI models, in the working areas relevant to my questions, and can easily access and further process them. I can make my data and AI models available to other users efficiently and securely based on cross-institutional and cross-disciplinary recommendations and standards. I have the necessary software, computing power and available storage capacities for AI and data analysis, which as my needs change can be scaled to suit my requirements. The well established infrastructure allows me to carry out my data analyzes from anywhere and to work both remotely and at different locations in my institution. I receive the necessary support in methodological, professional, technical and legal issues and questions in a timely manner."
The subject specific professional work is carried out in 8 cross-institutional, interdisciplinary teams - the initiatives.